Who we are
Driven by passion and a thirst for authenticity, we are a team dedicated to elevating the e-commerce experience. We unite brands with genuine users, sparking honest interactions that lead to invaluable insights. Dive into a journey with us, where every review paves the path for informed decisions and successful product journey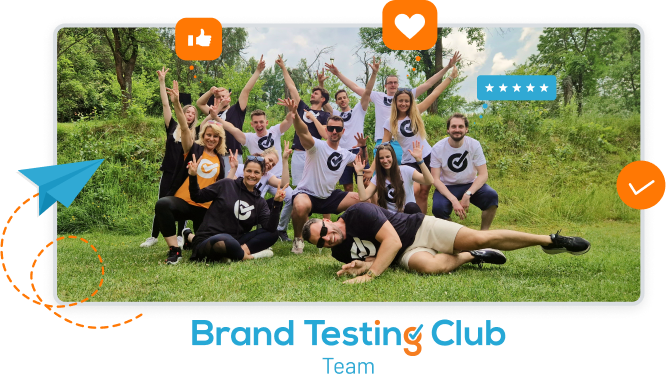 105 015
Registered testers
6
Countires we operate in
Our Mission
Flood the ecommerce world with quality reviews that will help customers make better buying decisions.
Our Values
Objectivity
No paid positive reviews. We're not going for that. We collect unbiased feedback.
Precision
Every detail counts with us. From tester interaction to results delivery, we're hands-on.
Authenticity
No Instagram stars. But regular customers, regular people, that's who we're looking for in our testing.
Our Culture
We're more than just a team; we're a family. Rooted in collaboration and fueled by passion, every member at Brand Testing Club is pivotal in crafting an environment that thrives on innovation, trust, and mutual respect. We're not just chasing metrics; we're building a legacy of genuine consumer-brand connection.
Find a job at Brand Testing Club