The aim of the campaign was to bring as many visitors as possible to the lekarna.cz e-shop. We were looking for 200 testers who would be willing to buy on the e-shop with a discount. After creating an order, the testers shared their experience in the form of an objective review. They evaluated the quality of service, complete offer and orientation on the e-shop page. For the implementation the community ŽENY s.r.o. was chosen. We supported the testing with a banner campaign and a challenge for beauty products package.
291 548
Views on the web
RU article so-called test challenges.
33 663
Display banner
Targeted support on zenysro.cz.
553
Number of people enrolled in testing
Interested women who wanted to buy on lekarna.cz.
97%
Satisfaction
Satisfaction rate of testers with their e-shop purchase.
Reviews posted on: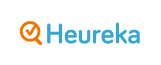 Example of reviews:
Online purchase at lékárna.cz
The order in lékarna.cz was processed immediately. I was kept informed about what was happening with the order. The delivery price was 29-, CZK is very reasonable, one of the reasons why more people would use this service. Another positive is the way the e-shop is organized. For example, at the first place is " I am worried about". This is cleverly thought out. They also have the option of consulting with an expert, then perhaps voice entry. I haven't used it, but it's interesting. Before testing with ŽENY s.r.o., I knew that lékarna.cz existed, but I hadn't used it yet.
Bohumila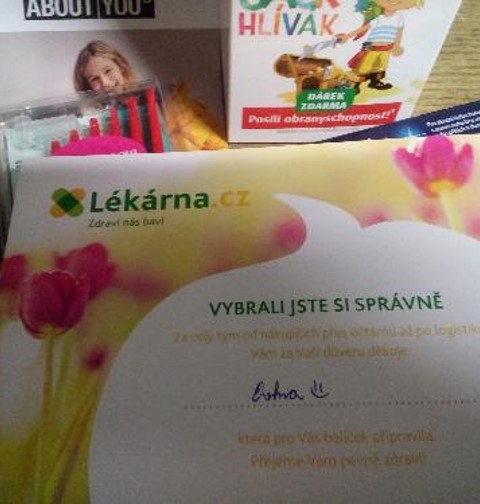 Online purchase at lékárna.cz
First, I would like to thank you for the opportunity to test. The purchase on lékárna.cz was quite good and quite fast. Not counting the fact that I didn't know what to choose first, but the site is nicely organized, so I found everything quickly and I was able to find my way around the site right away. Ordering was easy and everything went quickly and well. After 2 days, the store called me on the phone to say that they didn't have one item from my order in stock and we agreed that they would send me a package when everything was in stock. Today the package arrived to me safely. What I liked about the e-shop is that they inform customers when the shipment is delayed, when something is not in stock. It was a good shopping experience, very satisfied.
Markéta
How was the campaign?
Interest in buying with the discount was high, so testers were selected within the first week of the test challenge launch. The women made the purchase subsequently within the next two weeks and shared their reviews in the ŽENY s.r.o. community and also on Heureka.cz, with 194 women out of a total of 200.
What can be the benefit of cooperation?
The advantage of testing a service or purchase directly is always high traffic to the client's website, subsequent registration of testers and purchase. If an e-shop uses this potential, it can gain hundreds or more new customers. This format of e-shop testing also strengthens brand trust building.

The first Czech internet pharmacy founded in 1999, since 2003 operating as an e-shop. The wide offer includes not only medicines, but also dietary supplements, health food, baby and mommy supplies, dermocosmetics, eco-friendly products and veterinary medicine. All of this at a good price, affordable postage, perfectly packed and quickly delivered directly to the customer's home or to more than 1400 pick-up points.
Client statement:
"Thanks to testing on the zenysro.cz community, we were able to target new potential customers who responded to the vouchers with a 95% success rate. We benefited greatly from the feedback on the range breadth, speed of delivery and price of shipping directly from female consumers who gained new experience and gave us new suggestions. We also appreciated the fast approach to the campaign and providing feedback and reviews on the eshop and price comparison site."
Vladimír Finsterle

Brand Testing Club statement:
"Every campaign is a challenge for us and we try to do everything in a way that makes it a fun experience for testers and clients. That's why when a client decides to test their service directly in the form of a purchase, it shows that they are ready for objective feedback, want to push their service further and are not afraid of the voice of potential new customers they may get through the campaign. We really enjoy this kind of cooperation!"
Eva Čejková