Our Brand Testing Club team tested Cetebe® products with the pharmaceutical company STADA. This is vitamin C, which is already known on the market, but online reviews were lacking. We focused our testing on mothers in particular, as they are the ones for whom strong immunity is key.
In addition to the reviews, STADA was able to obtain valuable information about the features of Cetebe products. The testers confirmed the effectiveness of Cetebe Vitamin C with gradual release and for both tested products (Cetebe Vitamin C 500 mg and Cetebe IMMUNITY Forte) the brand obtained high NPS, which the brand further uses in its marketing communication.
Thanks to the translations we managed to generate 653 reviews. The number of reviews on the monitored websites more than tenfold. The Cetebe brand reached new customers and accumulated enough quality content for effective promotion and marketing activities in various channels.
653
The total amount of reviews
We have boosted up the number of reviews by translating them.
645
The number of registered testers
We have included the community of mothers, since strong immunity is vital during motherhood.
135 %
The total increase in products site traffic
The sales of tested products increased tenfold.
20 %
The total increase in social media posts including the branded hashtag
The #CETEBE boomed across social media
Reviews posted on:

Example of reviews: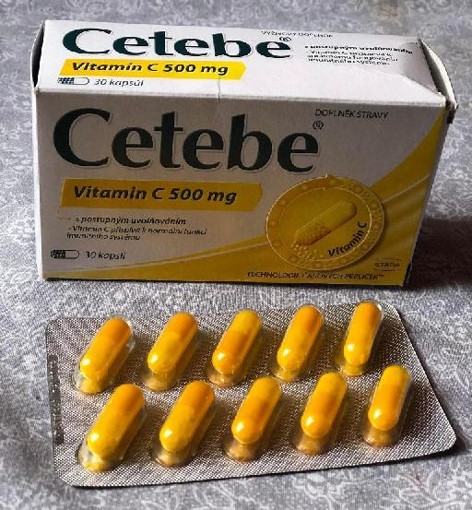 Cetebe® Vitamin C 500 mg
Cetebe Vitamin C 500 mg has a unique gradual release technology. When consumed, it is beautifully drinkable and slides easily down the throat. I took the tablets every morning right after breakfast for 2-3 weeks. Thanks to these tablets, I had a full 12-hour supply of vitamin C being released into my body. I am one of the active people and at the same time my work is mentally demanding, so I can't be exhausted and Vitamin Cebete helped me in that.
Kristýna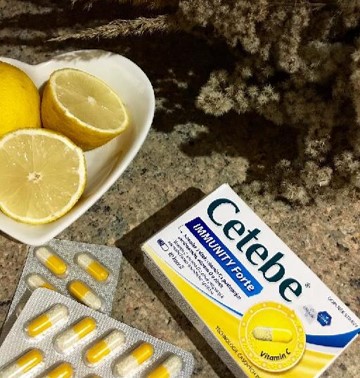 Cetebe® Immunity FORTE
I am extremely satisfied with the vitamins. A big plus is the dosage of one tablet a day, when you replenish not only vitamin C, but also zinc and D. So in the end I don't have to take 3 tablets, but I get it all in one. Swallowing the tablets is also not a problem. I take Cetebe® Immunity FORTE regularly and so far I have not been struck down with any illness. Even when I have had a cold, these vitamins have helped me to make a full recovery, for which I am very grateful.
Nikol
What happens when a business skips the testing phase
If there was an ICU for brands, Stada would be rushed in by a helicopter. The new line of CETEBE Vitamins C lacked feedback among consumers, the marketing team did not have any content to use in advertising and on social media. Are the new pills really so easy to swallow? Will customers appreciate the technology of gradual release? What should the brand communicate to the Instagram audience? You will not be able to respond to these questions, without gathering and analysing some reviews first. And that is exactly why Stada came to us.
Some problems only a mother can solve
We chose a community of mothers as testers, since a strong immunity is essential while taking care of our little ones. We got a response from 700 of them and they were thrilled. They appreciated both the ideal size of the pills and the gradual release, which makes the effect of the vitamins last throughout the whole day. It is a no brainer that the absolute majority rated CETEBE 4.6 points out of 5 and 9 out of 10 would recommend the product to their friends and family. The Stada brand assured themselves that they designed the product well and gained many new customers. In addition, they received an incentive to develop a new package containing 60 pieces. The product site traffic increased by 135 %, which boosted up the sales tenfold. The brand´s social media also boomed, number of posts using the hashtag #CETEBE increased by 20%. Stada will use its new positive reviews and content, gathered throughout the whole testing process, for marketing and branding purposes.
Right now, Stada offers more than 200 products – mainly medicaments, food for special medical purposes, medical supplies, dietary supplements and sunscreen products.
Client statement:
"Reaching out to Testuj.to was an elegant solution of our problems. They gave us exactly what we needed – reviews from real people. We put great trust in our work, but we also need to map out the opinion of our consumers. We want to know what words they use, and what are the usual pros and cons which goes with our products. We were pleased to find out that testers liked our product, that they keep on using it and also that they do not hesitate to recommend it to their acquaintances. With each review, we also obtained video and photo content. We will use it for branding, even globally. Gathering the reviews was only the beginning."
Kateřina Janoušková
Brand Testing Club statement:
"Testing with Stada once again proved the importance of and ability to target the desired group of testers. We wanted to use mothers as testers of the new CETEBE Vitamins. Reaching out to them was a piece of cake, thanks to our communities and a proven procedure of tester selection. Our dear mothers were very active. They did not only wrote reviews, but also took photos and made videos. That resulted in great authentic content, which will become a valuable resource for our client. He will use it on social media and for many more purposes."
MICHAELA KVAPILOVÁ