The campaign was built on the influence and intervention of micro-influencers, women across the country. This campaign aimed to do a sampling of products across the country over a few months. The selected women applied in so-called "circles". One woman registered at least 10 of her friends and spread the product and the necessary information about it to her circle. The main tester "ambassador" picked up the products at one of the 8 pick up points of ŽENY s.r.o. and then handed them over personally. With a campaign built this way, we eliminated the amount of logistics to a minimum and the output was objective user reviews and high brand awareness through Word of Mouth.
9150
Testers involved
Women who participated in the campaign by sharing their experiences.
280 000
Page view
Views (RU) of the test challenge in the community of ŽENY s.r.o. during the campaign.
58 004
Social media reach
Impact across social media under the hashtag #uklizimsviledou.
1 848 300
Campaign intervention
Total number of people reached by WOM.
Reviews posted on: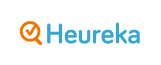 Example of reviews: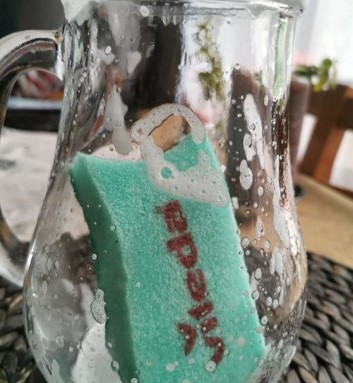 PUR ACTIVE sponge
REVOLUTION in dishwashing. I am absolutely thrilled and always look forward to washing. Of course, only if I use Vileda PUR. It's a handy wave shape, it gets into the nooks and crannies of bowls, mugs and other dishes. The back of it is all plastic, so it is washable, and dirt doesn't get in, it forms a kind of membrane that really does stay "like new" after washing, this is what they say in the ads and it's true! I also loved the sponge because of its durability, I used one daily for a month and it still looked like I had just bought it. I once washed a pot of turmeric with it and it's notoriously hard to clean with anything, but I simply washed it off the sponge with detergent.
Jana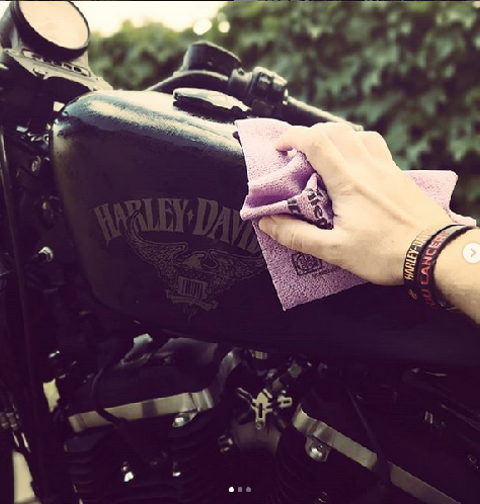 Actifibre microcloth
Microcloth is amazing, it wipes dust perfectly. I tested it on my whole household, wiping dust on different surfaces. The size is just right, neither small nor large. It absorbs well, wrings well, and once wrung out, it holds moisture without running water and leaves no lint behind. I am completely satisfied.
Petra
How did we motivate the testers to create the biggest "circle" possible?
The main tester "ambassador" not only received a package of two Vileda products to test, but she automatically entered the competition for the most active tester. The ambassador who invited the most friends and they subsequently posted reviews won one of ten valuable Vileda products. The main prize was a Vileda robotic vacuum cleaner worth CZK 6,000.
What was the reach of the test campaign?
As part of the testing, a survey was also conducted that focused not only on testers' satisfaction with the microcloth and sponge, but also on whether and to what extent testers were willing to share their experience with these products. The results were used to estimate the reach of the whole campaign in terms of primary (testers - their friends, etc.) and secondary (friends - their friends, etc.) sharing. Summing the number of testers, primary shares and secondary shares resulted in a final number of contacts to the product corresponding to 924,150. The total number of contacts for both products, i.e. for the PUR sponge and the Actifibre microcloth was 1,848,300.
Freudenberg is a German family company founded in 1849 in Weinheim. The household products division of FHP Vileda (Freudenberg Household Products Vileda) has been on the market for more than 30 years. The products of this division help consumers to manage cleaning more conveniently, efficiently and environmentally friendly. You can buy them almost all over the world.
Client statement:
"Thanks to the campaign, we were able to distribute a high number of products to female consumers within a month, who shared their experiences across social networks beyond our expectations. We not only received reviews and a range of insightful data, but also quite natural Word of Mouth over a period of several weeks. I can still feel the reverberations of the campaign today, four months after we started working together."
Jiří Krechler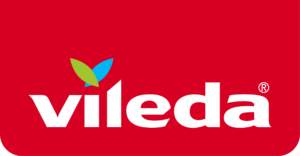 Brand Testing Club statement:
"Thanks to the Vileda brand, we had the opportunity to test the power and potential of microinfluencers in a proper test. And we were grateful for it! In the community of ŽENY s.r.o., the information about the product and the opportunity to test it during spring cleaning spread at a tremendous speed. The women took a responsible approach to not only cleaning, but also sharing their experience and reviews."
Eva Čejková