Today, we can choose from a variety of ways and tools to make our corporate brand more visible. The possibilities start in the online world and far from ending with print advertising in magazines or on billboards. But print advertising in particular has one big problem. How do you measure how many customers a billboard by the highway brought in? How many drivers were actually persuaded by a catchy slogan? Unfortunately, such conversion is hard to measure.
To achieve quantifiable results from the marketing campaign, Inproducts relied on the cooperation with Testuj.to. It sent 7 of its products for testing in order to increase the visibility of its brand. Once again, the ŽENY s.r.o. community did not disappoint. In total, it brought 615 honest reviews and testers shared their experiences widely on social media.
7
Test challenges
To get objective reviews.
1539
Applications from testers
There was no need to persuade them.
615
Total number of reviews
Posted on 3 sites.
40%
Increase in e-shop traffic
The main goal was to increase visibility.
Reviews posted on: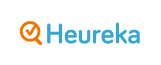 Example of reviews: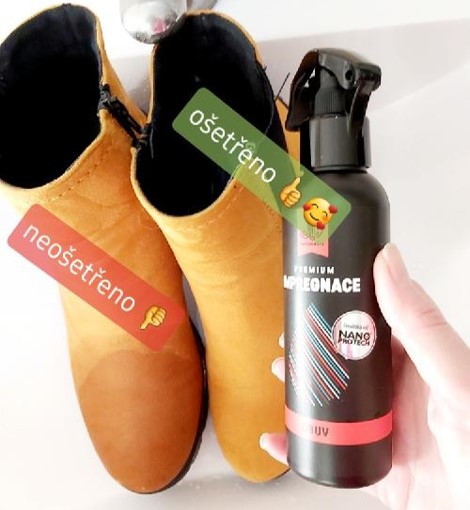 Impregnation for shoes
When I tried the INPRODUCT impregnation from the Czech company Nanoprotech, I was wondering which shoes I would use it on. The 200ml (about 6.76 oz) package was a surprise though, as it is 100% sufficient for several pairs of shoes. I followed the instructions, sprayed properly with a sprayer on one shoe, smoothed with the included handy sponge (deerskin top), and purposely left the other shoe without impregnation and left it to its fate to dry on the ground for 24 hours. The next day I took both boots under a stream of water and the result was AWESOME!!! The shoe without impregnation completely leaked water and the other one didn't even have a drop, everything ran down !!! For me TOP product, I will buy another one after I use it up and I will also buy a bathroom product, because if this works so great on shoes, then I believe I will not be bothered by limescale anymore
Jarka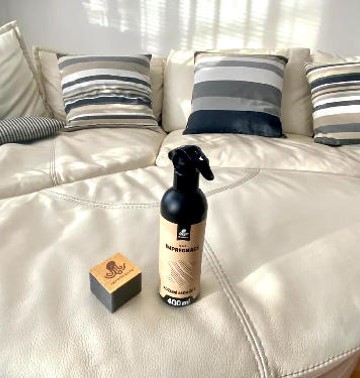 Impregnation for seats
I am very satisfied with the product WAX IMPREGNACE - LEATHER SEATS. The packaging with the mechanical atomizer is handy and it makes application easy and convenient. The amount 400ml (about 13.53 oz) is enough for several uses. The impregnation is without unpleasant smell and does not stick after drying. I can recommend the product and in the future, I will be happy to try some of the many other INPRODUCT products, where I also like their hilarious (unified) design.
Lenka
How to make yourself visible despite a modest budget?
Inproducts also faced the problem of unmeasurable campaigns in magazines or on TV. The company was looking for a marketing strategy that would make it stand out in the eyes of its customers while delivering tangible and measurable results. In addition, it had to keep in mind its limited budget. Inproducts was also concerned about the lack of feedback. Without it, it was often difficult to find all the imperfections in their nanotechnology. There was a lack of objective evaluation from consumers themselves.
Testing brought a 40% increase in e-shop traffic
In order to increase visibility and provide authentic reviews, Inproducts selected 7 products from the ranges of impregnation for footwear, clothing, leather seats, tents or backpacks for testing. Volunteer applications from microinfluencers soon started piling up and Inproducts actually got the visibility it wanted. It enjoyed a 40% increase in average monthly traffic to its e-shop and improved product positions on Heureka by up to 9 places in its category. It has also benefited from the feedback shared by testers on social media, which helped to identify weaknesses in the products and subsequently adjust them to customer expectations.

Inproducts focuses on the production of premium impregnation for textiles, especially for hiking enthusiasts.
Client statement:
"We were first introduced to Testuj.to at one of the trade fairs we regularly attend. We liked the possibility of visibility and feedback and decided to cooperate. We did the right thing. Now we are experiencing our second Christmas, we are moving up in the Heureka rankings and the traffic to our e-shop is increasing. And above all, the results are finally measurable. I would like to praise especially the account managers Tomas and Pavlina, who also met our extra requirements. What they promised, we got."
Martin Faltýnek

Client statement:
"I was introduced to impregnation sprays with various applications at one of the Prague trade fairs. We immediately hit it off with the client Inproducts and decided to take advantage of it. I liked their products and Inproducts liked the opportunity to involve their products in testing that could bring long-awaited visibility and authentic reviews. Interesting results mark the successful course of the campaign, which was also helped by the flawless and fast communication, in addition to the great interest of the testers."
Tomáš Bušek